When compiling this reading list I attempted to choose those books which adhere as closely as possible to the nutritional concepts taught by the Weston Price Foundation. Some of the books listed are authored by Weston Price leaders and/or are books that they have recommended. Also included are books that I found to have a great deal of value even though there are some Weston Price principles with which they do not concur.

* Please note that there is FREE Shipping to Israel, and internationally.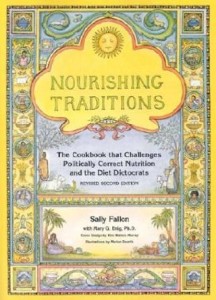 Nourishing Traditions: The Cookbook That Challenges Politically Correct Nutrition and the Diet Dictocrats
by Sally Fallon with Mary Enig, Ph.D
The "official" cookbook of the Weston A. Price Foundation (WAPF), Nourishing Traditions contains a trove of information and recipes for those interested in learning what foods are healthy and how to prepare nutrient dense foods. A "bible" for WAPF followers.
Topics include the health benefits of traditional fats and oils (including butter and coconut oil); dangers of vegetarianism; problems with modern soy foods; health benefits of sauces and gravies; proper preparation of whole grain products; pros and cons of milk consumption; easy-to-prepare enzyme enriched condiments and beverages; and appropriate diets for babies and children.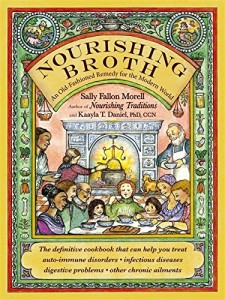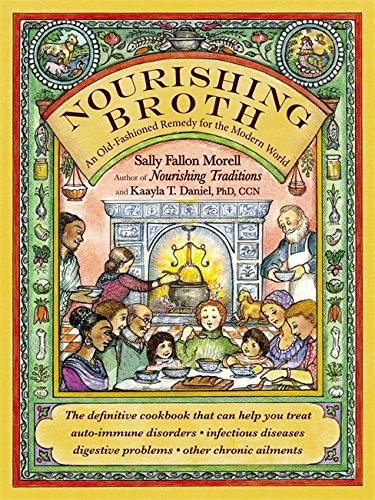 Nourishing Broth: An Old-Fashioned Remedy for the Modern World
by Sally Fallon Morell and Kaayla T. Daniel
NOURISHING TRADITIONS examines where the modern food industry has hurt our nutrition and health through over-processed foods and fears of animal fats. NOURISHING BROTH will continue to look at the culinary practices of our ancestors, and it will explain the immense health benefits of homemade bone broth due to the gelatin and collagen that is present in real bone broth (vs. broth made from powders).

NOURISHING BROTH will explore the science behind broth's unique combination of amino acids, minerals and cartilage compounds. Some of the benefits of such broth are: quick recovery from illness and surgery, the healing of pain and inflammation, increased energy from better digestion, lessening of allergies, recovery from Crohn's disease and a lessening of eating disorders because the fully balanced nutritional program lessens the cravings which make most diets fail. Diseases that bone broth can help heal are: Osteoarthritis, Osteoporosis, Psoriasis, Infectious Disease, digestive disorders, even Cancer, and it can help our skin and bones stay young.

In addition, the book will serve as a handbook for various techniques for making broths – from simple chicken broth to rich, clear consomme… A variety of interesting stock-based recipes for breakfast, lunch and dinner from throughout the world will complete the collection and help everyone get more nutrition in their diet.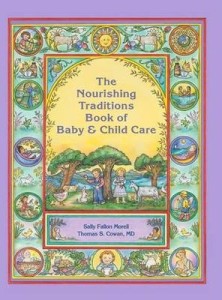 The Nourishing Traditions Book of Baby and Child Care
by Sally Fallon Morell and Thomas S. Cowan, M.D.
… holistic advice for pregnancy and newborn interventions, vaccinations, breastfeeding and child development, as well as a compendium of natural treatments for childhood illnesses, from autism to whooping cough. The work of Rudulf Steiner supports the book's emphasis on the child's spiritual requirement for imaginative play.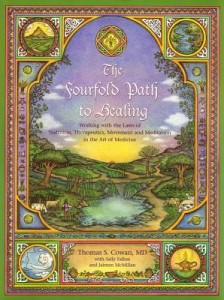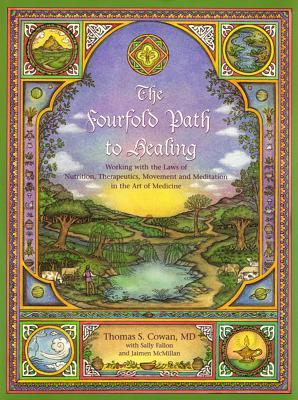 The Fourfold Path to Healing: Working with the Laws of Nutrition, Therapeutics, Movement and Meditation in the Art of Medicine
by Thomas S. Cowan, M.D.
The Fourfold Path to Healing merges the wisdom of traditional societies, the most modern findings of western medicine and the esoteric teaching of the ancients. The fourfold approach includes: Nutrition using nutrient-dense traditional foods; therapeutics through a wide range of nontoxic remedies; Movement to heal and strengthen the emotions; and meditation to develop your powers of objective thought.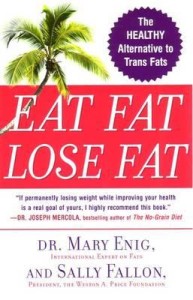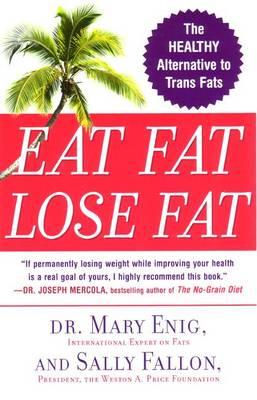 Eat Fat, Lose Fat: The Healthy Alternative to Trans Fat
by Dr. Mary Enig and Sally Fallon
Eat Fat, Lose Fat details the steps to take if you want to lose weight and/or regain your health with a coconut (and natural fats) based diet. Even if you do not follow their plan, Eat Fat, Lose Fat is a great resource for learning about the benefits of incorporating coconut into your everyday life and many recipes to help you do so.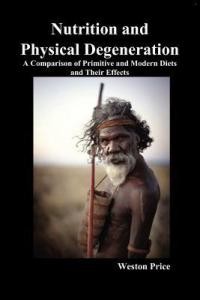 Nutrition and Physical Degeneration:
A Comparison of Primitive and Modern Diets and Their Effects 
by Weston Price
Nutrition and Physical Degeneration is the seminal work upon which the Weston Price Foundation's philosophy of traditional properly prepared nutrient dense foods is based. This book details Dr. Weston Price's world travels to identify the factors leading to good health, good physique, and good teeth and those factors leading to tooth decay, dental/facial and other physical deformities, and ill health. With many photos of indigenous and native peoples nourished on their traditional diets alongside their offspring and other tribe members who began eating a westernized diet, the difference is startling. For anyone who wants to understand why it is important to eat a traditional diet which includes meat, full fat dairy, animal fats and other healthy natural fats, fermented foods, and soaked grains, Nutrition and Physical Degeneration is a must read.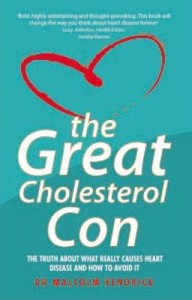 The Great Cholesterol Con
by Dr. Malcolm Kendrick
Statins are the so-called wonder drugs widely prescribed to lower blood cholesterol levels and claim to offer unparalleled protection against heart disease. Believed to be completely safe and capable of preventing a whole series of other conditions, they are the most profitable drug in the history of medicine. In [The Great Cholesterol Con], GP Malcolm Kendrick exposes the truth behind the hype, revealing: high cholesterol levels don't cause heart disease; a high-fat diet – saturated or otherwise – does not affect blood cholesterol levels; and, the protection provided by statins is so small as to be not worth bothering about for most men and all women.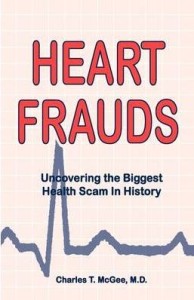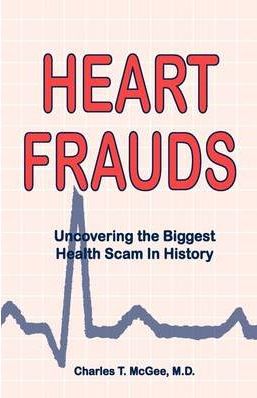 Heart Frauds: Uncovering the Biggest Health Scam in History
by Charles T. McGee, M.D.  
If your doctor recommends getting an angiogram, coronary bypass surgery, balloon angioplasty, or taking cholesterol-lowering drugs, your best course of action may be to run out the door. [Heart Frauds] helps you learn which procedures and treatments to avoid and which ones offer the most hope.
Last Child in the Woods: Saving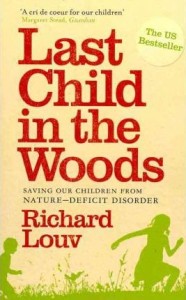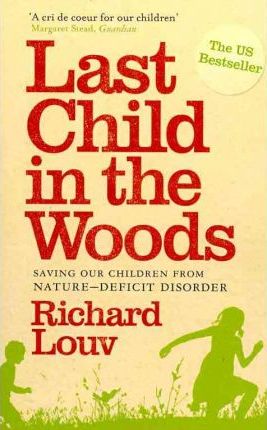 our Children from Nature Deficit Disorder
by Richard Louv
This huge international bestseller, fully revised for non-American readers, is now in paperback. "Last Child in the Woods" shows how our children have become increasingly alienated and distant from nature, why this  matters, and what we can do to make a difference. It is unsentimental, rigorous and utterly original. Camping in the garden, riding bikes through the woods, climbing trees, collecting bugs, picking wildflowers, running through piles of autumn leaves…These are the things childhood memories are made of. But for a whole generation of today's children the pleasures of a free-range childhood are missing, and their indoor habits contribute to epidemic obesity, attention-deficit disorder, isolation and childhood depression. "Last Child in the Woods" is a clarion call, brilliantly written, compelling and irresistibly persuasive – a book that will change minds and lives.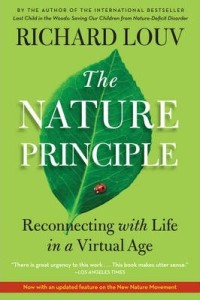 The Nature Principle: Reconnecting with Life in a Virtual Age
by Richard Louv
[The Nature Principle] looks at the restorative powers of the natural world to boost mental acuity and creativity; promote health and wellness; build smarter and more sustainable businesses, communities, and economies; and strengthen human bonds. Supported by research, anecdotal evidence, and personal stories, the author challenges us to rethink the way we live.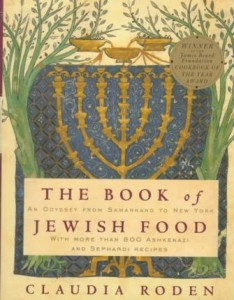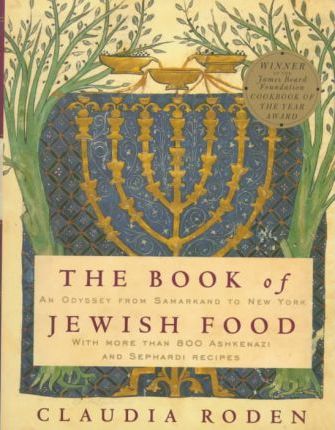 The Book of Jewish Food:
An Odyssey from Samarkand to New York
by Claudia Roden
A monumental work–the story of the Jewish people told through the story of Jewish cooking–The Book of Jewish Food traces the development of both Ashkenazic and Sephardic Jewish communities and their cuisine over the centuries. The 800 magnificent recipes, many never before documented, represent treasures garnered bu Roden through nearly 15 years of traveling around the world. 50 photos & illustrations.
A wonderful book from both an historical and a culinary perspective. Most recipes are easily adaptable to a Weston Price diet.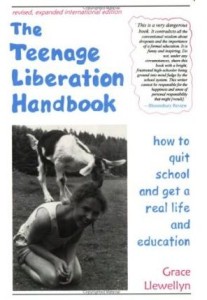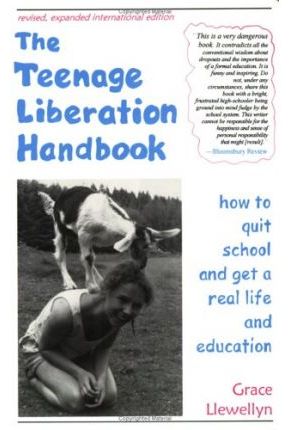 The Teenage Liberation Handbook: how to quit school
and get a real life and education
by Grace Llewellyn
Your life, time, and brain should belong to you, not an institution. This Handbook is for everyone who has ever gone to school, but it is especially a book for teenagers and people with teenagers in their lives. You'll read
•  good reasons to think about quitting school.
•  how to reclaim your natural ability to learn and teach yourself.
•  how to get your parents' support, keep your friends, and stay out of legal trouble.
•  how to design a personalized education that you can get excited about.
•  how to go to college without going to high school.
•  how to find volunteer positions, apprenticeships, and other work opportunities.
•  how other unschooled teenagers live and learn.
This is also very appropriate for children in elementary school – not just high-schoolers. A home-schooler's "bible"! This may be a hard read for parents who had a traditional schooling – realizing how much better your life and education could have been.
Last updated January 6, 2016