Pesach 2017 List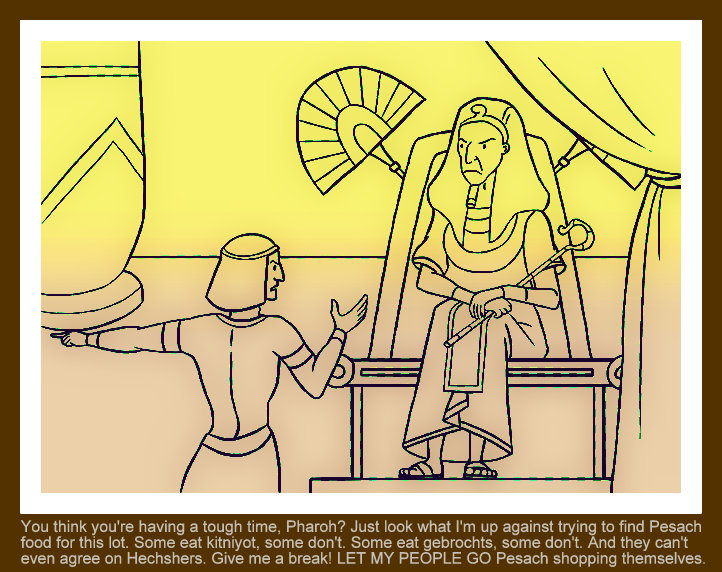 This page is being periodically updated for selected products, until Pesach. Please be sure to check back frequently for more information. Make sure to check the labels on every item to verify that it is indeed Kosher for Passover.  For fruits & vegetables and stores see Organic & Natural in Israel List.
If there is a specific product that you are looking for, or you find a product that belongs on this list, please contact us. 
Butter (yellow) –

found in dairy section of supermarkets
♦  Lurpak – 08-932-1000
♦ Makabi & Makabi Beurre de Normandie –  (cholov Yisrael) 02-583-8368
Coconut Milk
♦ Aroy-D (in cans- aseptic boxes not recommended) – 050-526-0854/08-688-7129
(Please note that the distributor for canned and boxed Aroy-D coconut milk are not the same)
♦ Jammoka
Coconut Oil
♦ Green  (Shufersal brand)
♦ Jammoka
♦ Kerem
♦ Poliva in carton – ask for soft (rach) – not hydrogenated (mukshe), the oil is somewhat refined and does not have the strong taste and smell usually associated with coconut oil (best to split with a friend or two – you will have enough for most of the year)
Other Coconut Products
♦ Jammoka – all coconut products except coconut water
Fish – Canned Alaskan Salmon
♦ Tomer 
Matzah
♦ Whole wheat hand shmura matzah, hand and machine organic spelt shmura matzah and matzah meal and gluten free shmurah oat matzahs by Lakewood Matzoh are available through
 Hillel Levin: hillel.leib@gmail.com
 Yehosuah Perlman at 072-230-7942
Rabbi Grossman at 02-537-7568
oat.spelt.matza@gmail.com
Hos Teva,  Chazon Ish 3,  Bnei Brak, 03-579-0287
If you would like to order, don't delay since stock runs out quickly.
♦ HaSade –  Organic Machine Matzah, including spelt (their website hasn't been updated for Pesach, however)
Meat & Poultry
♦  Artzenu – Natural Fresh Meat Yehoshua and Chana Tibor: 050-634-1808 / 050-634-1881
Certified Organic, free-range Chickens and Turkey. Humanely raised Duck. Pasture-raised Beef, Lamb, Goat- and all organ meats and bones. Special products as well. All animals born and raised in Israel and delivered fresh to your door. Mehadrin Hechsher.
Olive Oil (Extra Virgin, cold pressed) 
Best (Israeli, certificate of quality (tav eichut) on label, acidity 5% max.):
♦ Eliad
♦ Live Organic (ליב)
♦ Meshak Achiya
Good (Israeli, organic, 8% acidity):
Palm Oil 
♦ Poliva:
1 liter (liquid)
Carton soft Palm oil (rach) – not hydrogenated (mukshe) (best to split with a friend or two – you will probably have enough for most of the year). The oil is refined.