What Israel's Red & Green Food Labels Don't Tell You About the Food You're Buying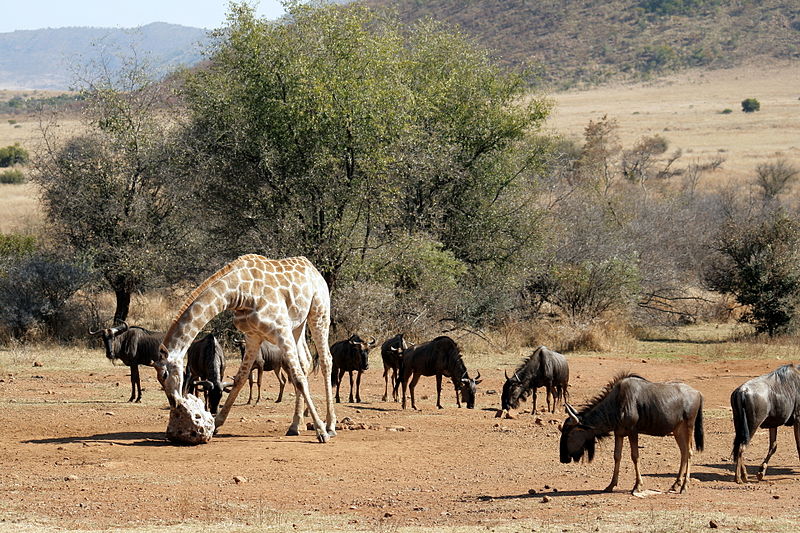 Natural salt is so important to health that salt licks are made available to animals. Giraffe and wildebeest enjoy this artificial salt lick at the Pilanesberg Game Reserve, South Africa [1]https://en.wikipedia.org/wiki/Mineral_lick#/media/File:Pilanesberg-Salt_lick-001.jpg. 
How those red & green food labels misdirect attention
Like many governments around the world, the Israeli government attempts to steer the public's health related decisions in particular directions, even though they may really be of more benefit to industry and not necessarily in the individual's best interest. The red and green labeling on processed food products is one such example.
Beginning in January 2020, the Israeli Health Ministry required food manufacturers to put red or green labels on pre-packaged food items. To earn a green label, solid foods were not allowed to have more than 500mg of salt, 13.5g of total sugar, and 5g of total saturated fatty acids per 100 grams. Liquid foods were not allowed to have more than 400mg of sodium, 5g for total sugars, and 3g for total saturated fatty acids. Red labels mean that  the products are considered to have high amounts of these ingredients, even if they're naturally present. 

These amounts were reduced beginning January 2021, to 400 mg sodium, 10 grams of sugar, and 4 grams of total saturated fatty acids per 100 grams of solid foods and to 300 grams of sodium, 5 grams of sugar, and 2 grams of saturated fatty acids per 100 ml. 
Considering that 
we need more sodium and fatty acids in our diet to be healthy than what is "recommended",

sugar, even in low amounts, doesn't belong in many products containing sugar, 

these are only three of many ingredients,

and
processing foods affects their nutritional value,
is it possible that there are important things that we are not being told?
Here's what you should know
Food labels, in general, are very focused on just a few nutritional details that we have been trained to consider important above all else – calories, sugar, sodium, fat, cholesterol, and a few selected vitamins and minerals. Most foods contain many more important nutrients than the few listed. Real nutrient dense foods, which we should ideally be eating, contain many vitamins, minerals, enzymes, and micronutrients that are critical for our health. While some manufactured sugary, salty, and fatty products are really concerning, the bigger picture, that processed foods are often nutritionally depleted and some have been denatured, is not addressed. Many also contain chemicals and additives that may be worse for you than all the sugar, salt, and fat in the red label products. Perhaps the labels should be more reflective of all these damaged and damaging ingredients, as well.
Some suggestions for healthier (& more honest) labeling
These benefit the consumer, although manufacturers might not like them.
Red labels for:
Even the almonds given the green label in the above video may have lost some of their nutritional value – if they come from California where all almonds for commercial sale must be pasteurized in one of several ways. This is fine if you want to buy roasted or blanched almonds, but if you are expecting to buy totally raw almonds, you might want to check the country of origin beforehand.
Green labels for:
If you would put labels on foods, how would you do it?